"Rose" is a combination of pen, india ink and acrylic ink on paper.  She was created over the course of two days.
I started with india ink for depth. A fine point pen was used for more delicate features.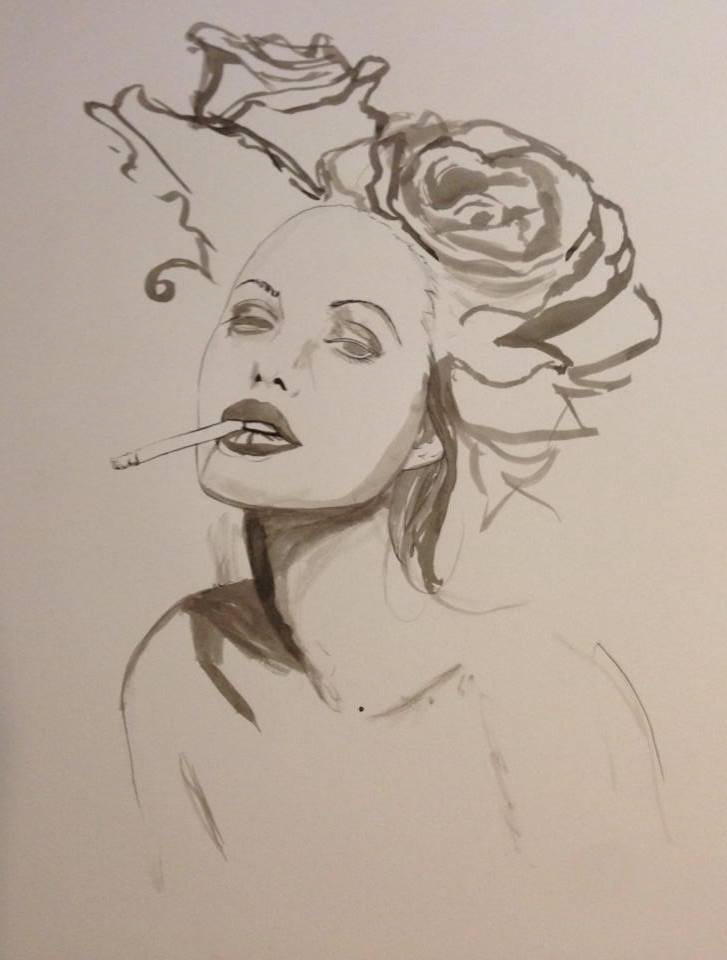 Pink acrylic ink was applied with bamboo and synthetic hair brushes.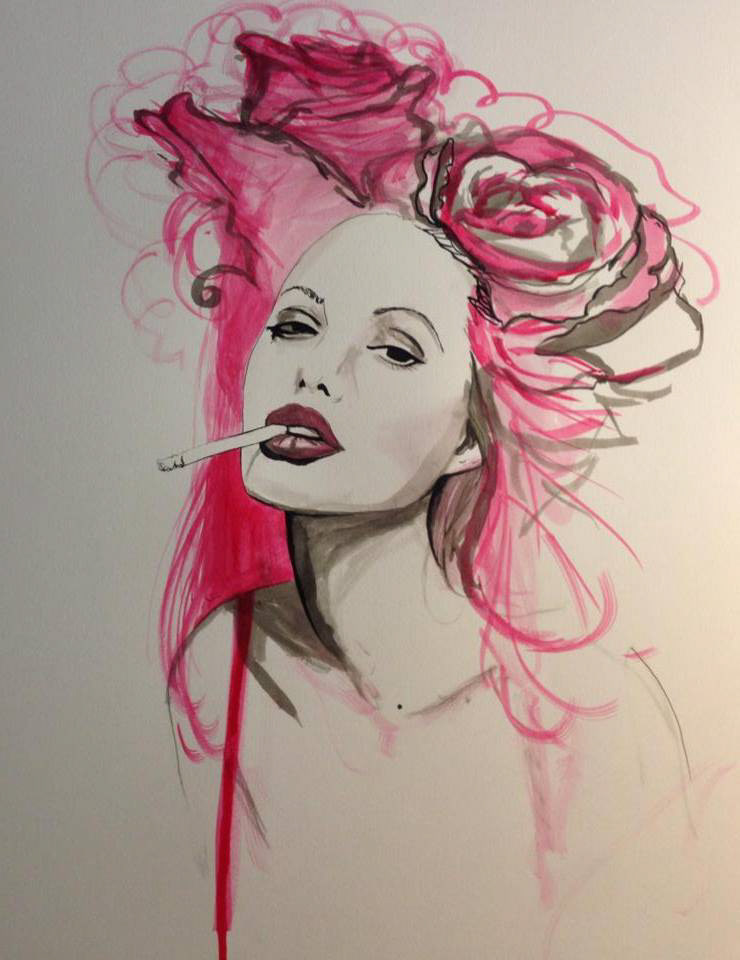 Green acrylic ink was added using an eyedropper.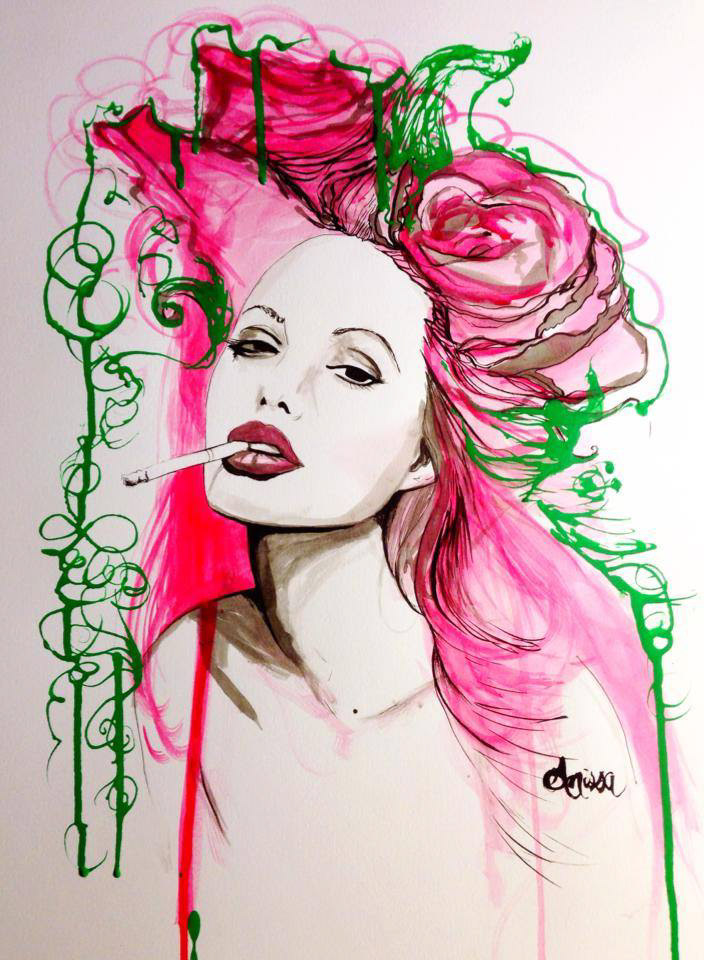 Hair and fine details were touched up using a fine point pen