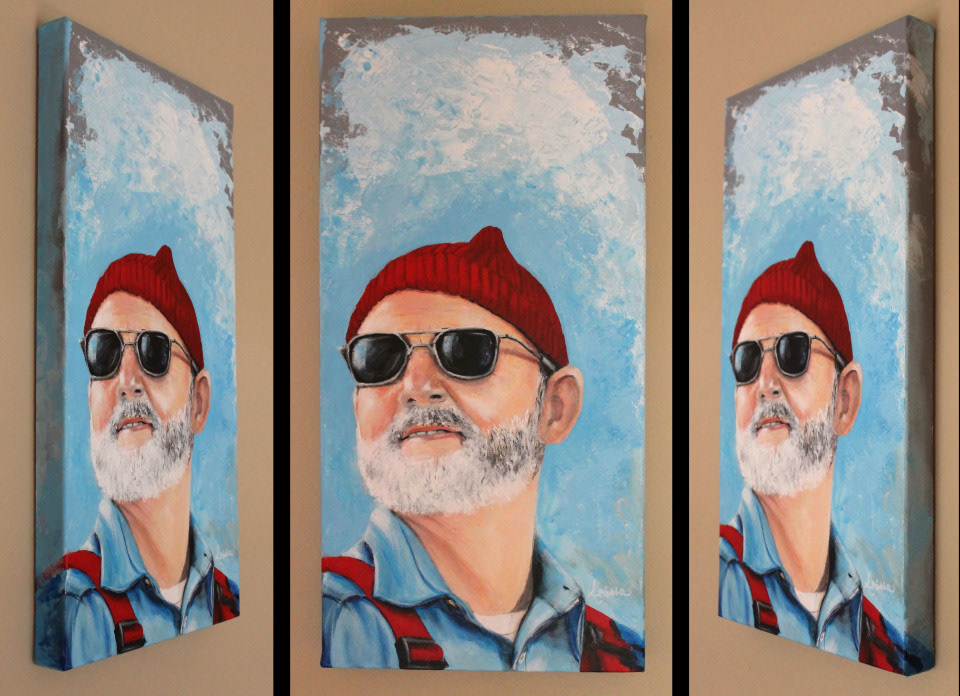 Last year I completed a 12″x24″ acrylic painting of Bill Murray portraying Steve Zissou in the Wes Anderson film 'Life Aquatic'.  I spent about 3 days on him.

I started by putting down a coat of grey paint. Then I sketched out the portrait in pencil. I painted the background light blue and did blocks of color for the hat and shirt.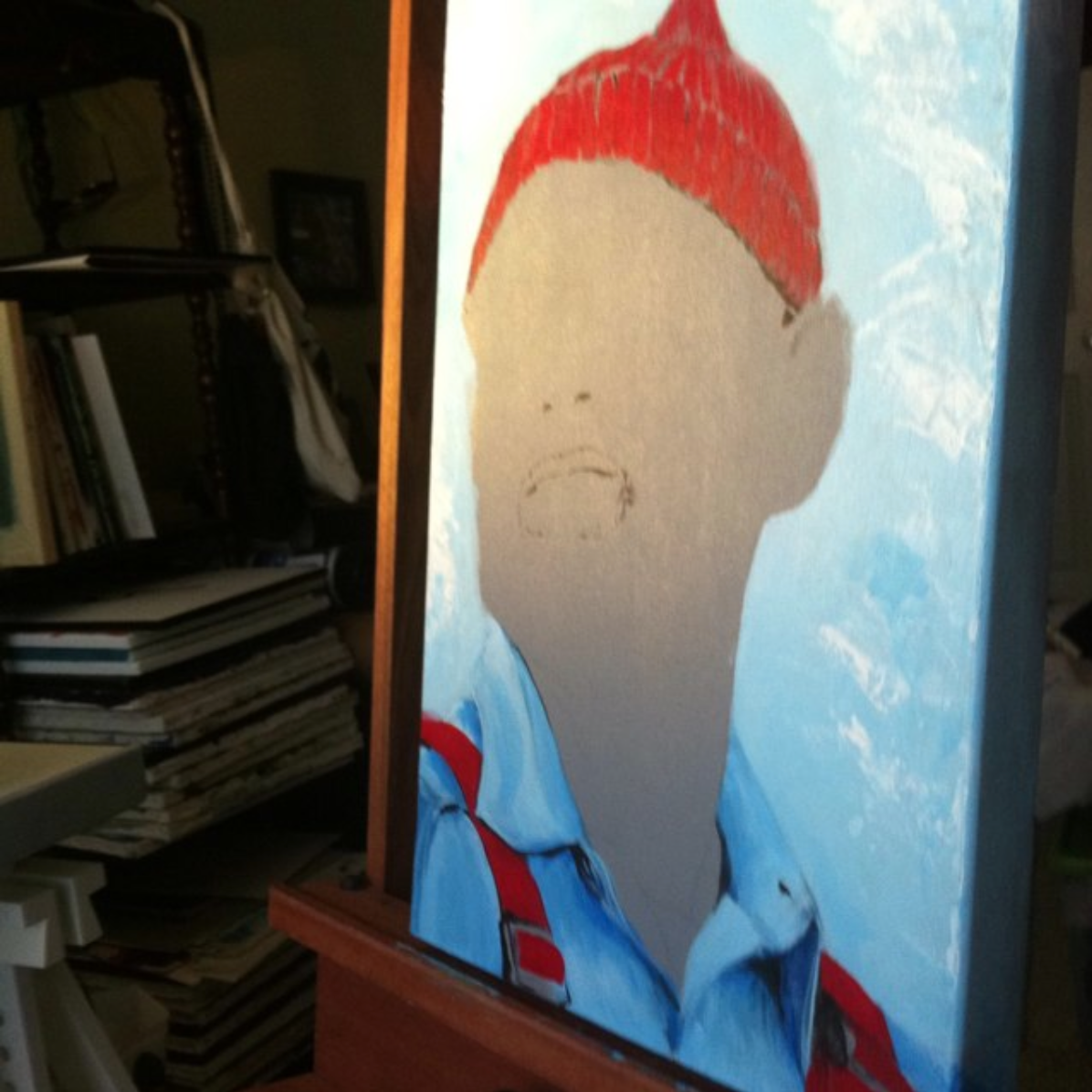 I started in on the flesh tones . I covers some space that the beard would lay over and left some grey for the lighter parts of the beard . I blocked out the sunglasses lens with a navy blue. Darkened the outline and shadows of the hat. 
The skin looked a little too pink so I added a wash of orangish yellow to mellow it out.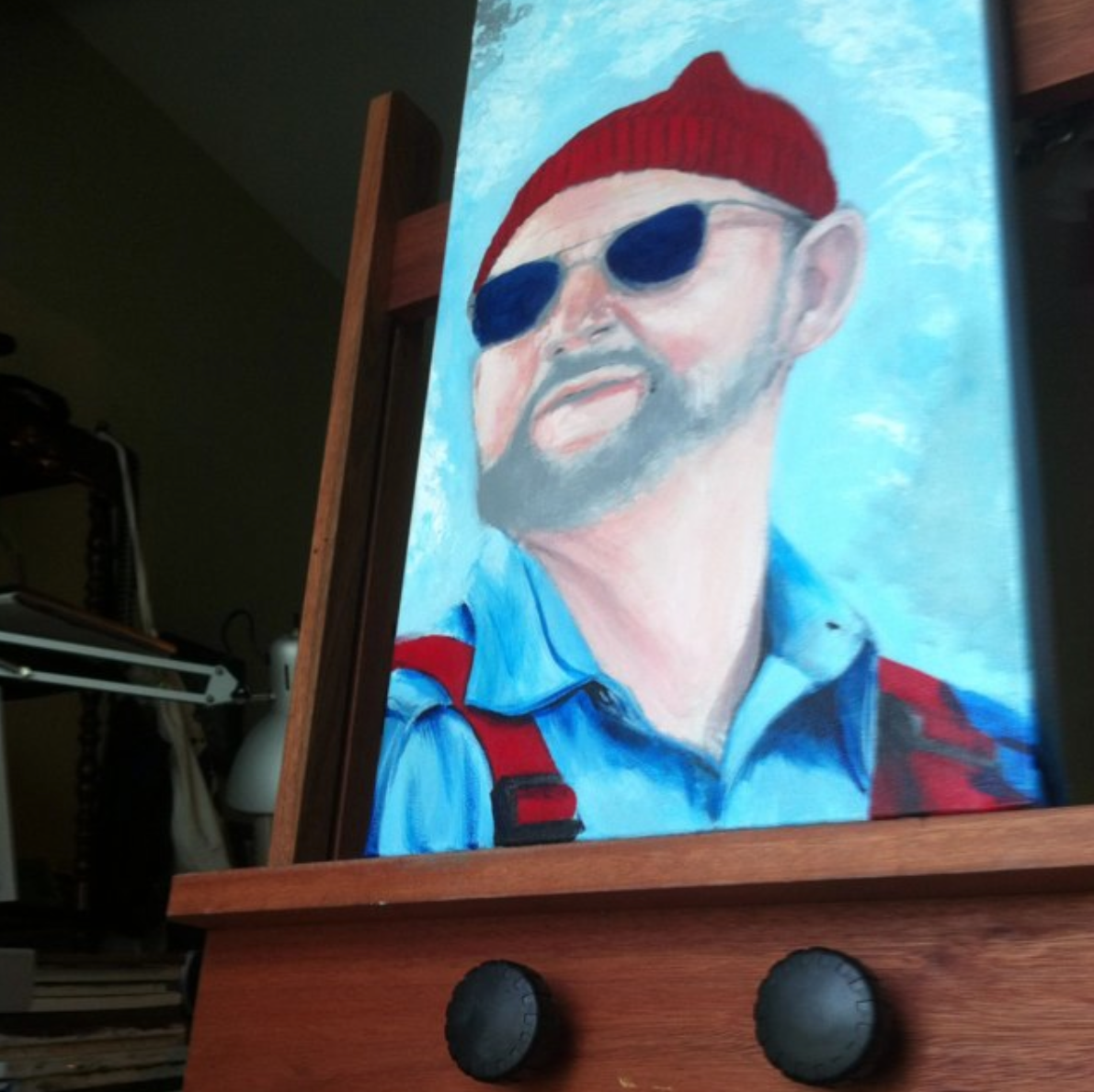 Added in the black for the beard and more shadows for his frames. Working in the layers to give him even more depth. Darkened the shadows around his lips and ears.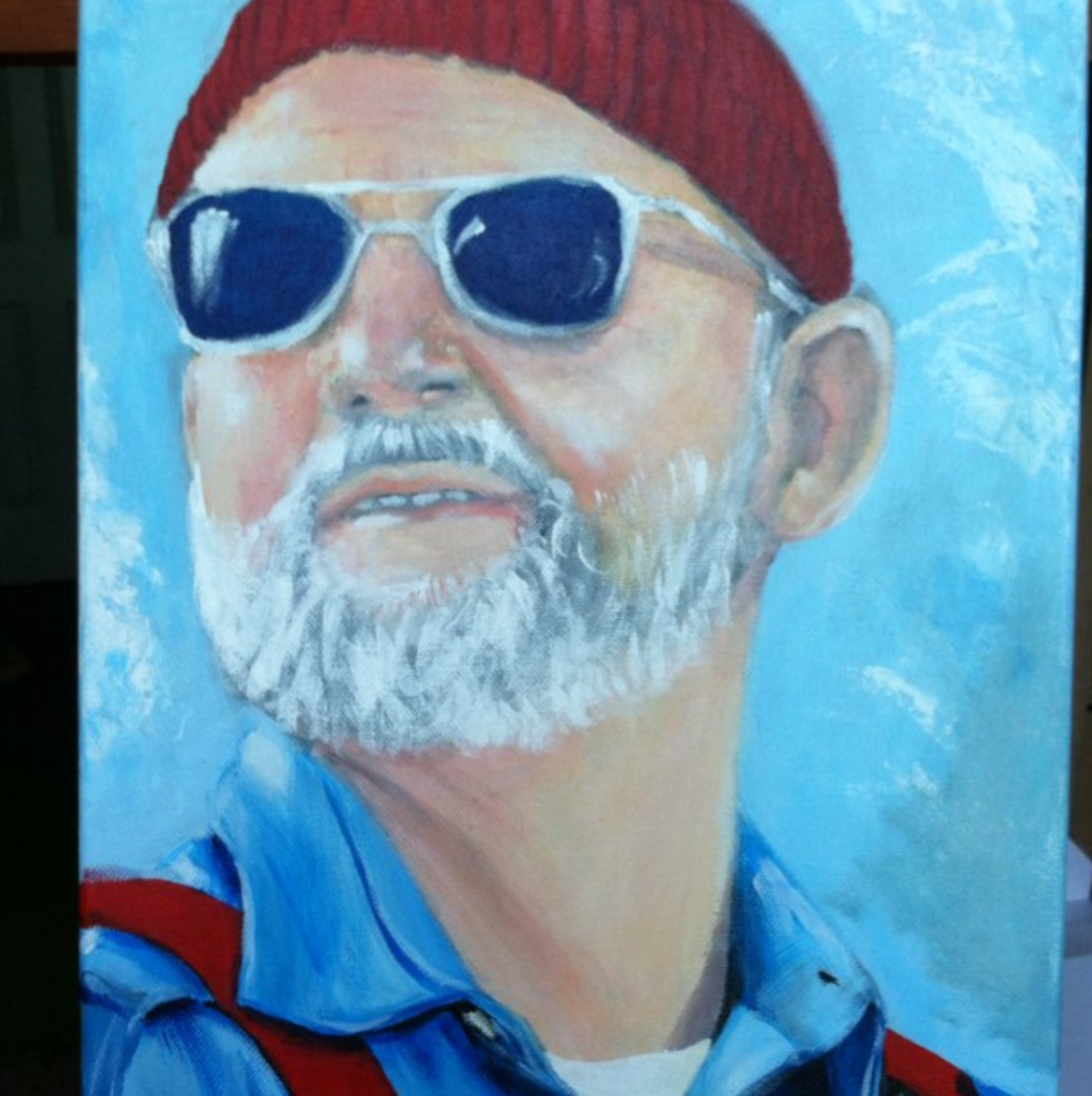 Went over the face again with white for some highlights and the beard so only some of the black hair shows through. Touched up the sunglasses and even added some metallic silver to them! Then we are done!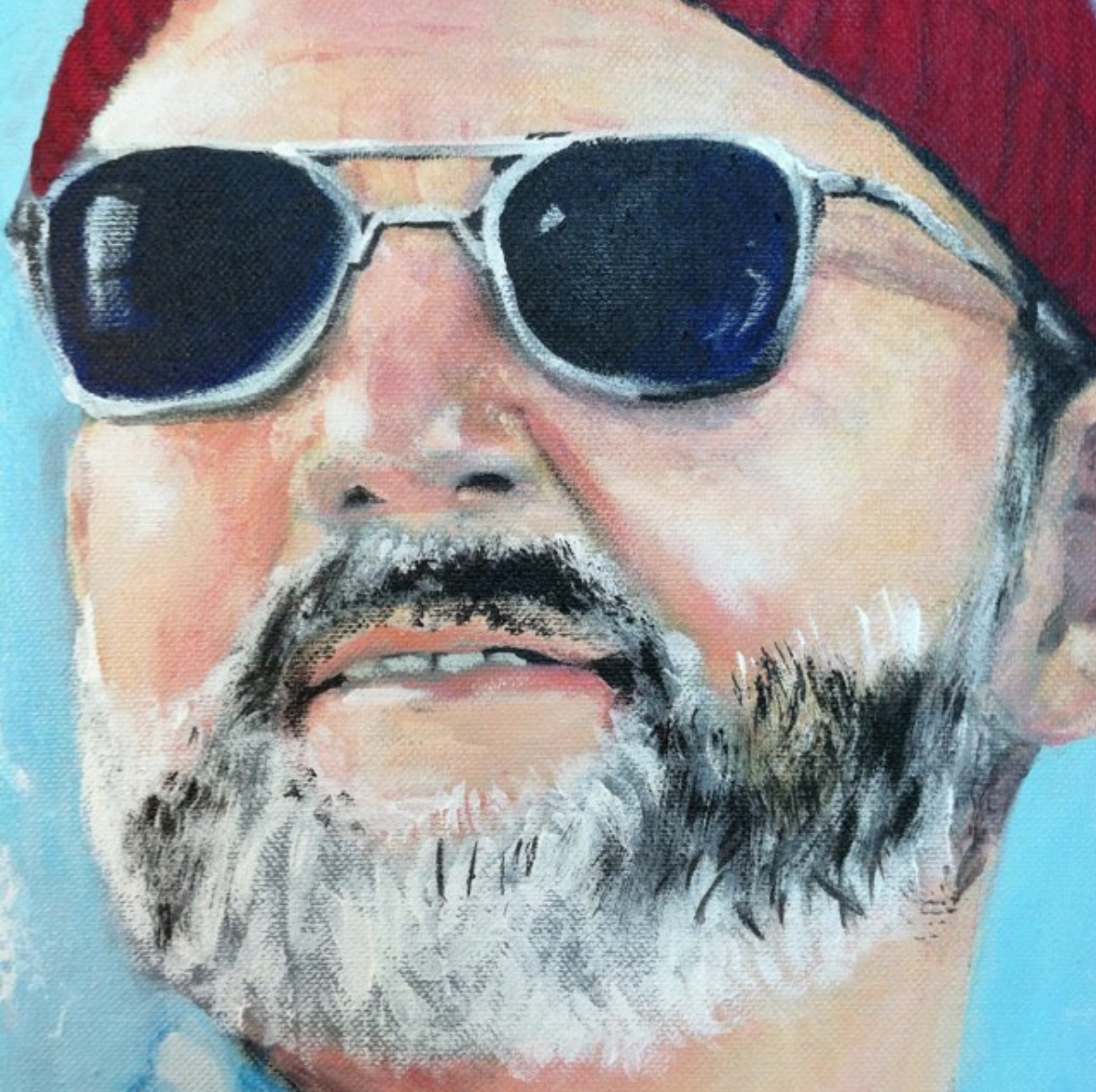 Hope this was helpful. Not exactly a tutorial but it can help some get the idea of layering with acrylic .
Bill won the People's Choice award at the BYOBeard show at Pump project in Austin. I produced a few 11″x17″ posters for fans of the painting. For now, he is commonly known as "disco Bill" and is known by all who enter my abode.